Africa Emotional Intelligence Conference 2018
USING EI TO INCREASE PRODUCTIVITY, IMPROVE PROFITABILITY AND OPTIMIZE LEARNING
30 - 31 MAY, 2018 | SHERATON HOTEL, IKEJA, LAGOS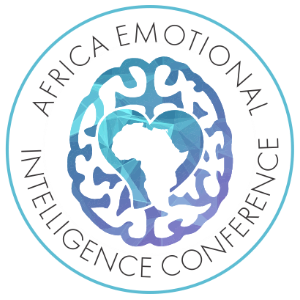 AFRICA EMOTIONAL INTELLIGENCE CONFERENCE 2018
The Largest Gathering of Corporate Africa on Emotional Intelligence
It's been concluded globally that your Emotional Quotient (EQ) is more important than your Intelligent Quotient (IQ) in any pursuit.
In Africa however, there is still very low intentional and pragmatic utilization of Emotional Intelligence Competencies and Tools as a driver for increased productivity, improved profitability and optimized learning
Knowing Emotional Intelligence is different from using Emotional Intelligence.
How then do we begin this journey? The 2018 Africa Emotion Intelligence Conference has been designed to bridge the gap between the knowledge of Emotional intelligence and the utilization of Emotional Intelligence Competencies and Tools as a key driver for optimal productivity in workplace and education across Africa.
Join experts and industry leaders around Africa in the first ever Emotional Intelligence Conference for Corporate Africa and Africa Educational Sector. Join us to explore latest research, breakthrough tools, case studies and best Emotional Intelligence applications that increases workplace productivity and academic excellence.
Don't miss this rear opportunity to connect with Global Emotional Intelligence Practitioners around Africa and experts in Corporate Africa. Join and share in proven approaches for putting EQ into action to increase effectiveness, improve wellbeing, strengthen relationships and improve quality of life.
You will know how your brain prefers to work by taking a brain talent test and get your result debriefed during the conference.
Event Schedule: Day 1
| # | Session | Speaker(s) | Time | Venue |
| --- | --- | --- | --- | --- |
| 1 | Registration | | 08:00 - 9:00 AM | |
| 2 | Welcome: The Philosophy Beneath | Enahoro Okhae 🇳🇬 | 09:00 - 10:00 AM | |
| 3 | It Begins from the Brain | Thandi Mvakali 🇿🇦 | 10:00 - 10:45 AM | |
| 4 | Networking/Tea Break | | 10:45 - 11:15 AM | |
| 5 | The Self Awareness Dynamics in Education | Pallavi Kaurani 🇳🇬 🇮🇳 | 11:15 - 11:50 AM | |
| 6 | Positive Discipline: Self-Management Dynamics in Education | Izefua Erhaboh 🇳🇬 | 12:00 - 12:30 PM | |
| 7 | The Application and Implementation of Social and Emotional Learning in School System | Jayne Morrison 🇿🇦 🇦🇪 | 12:40 - 1:30 PM | |
| 8 | Lunch | | 1:30 PM | |
| 9 | Building Emotional Resilience in Students | James Kwesi Addison 🇬🇭 | 2:30 - 3:15 PM | |
| 10 | Achieving Employability in Nigeria With Emotional Intelligence (Bridging The Gap Between Education and Employability with EI) | Detoun Ogwo 🇳🇬 | 3:15 - 4:00 PM | |
| 11 | A Case for Emotional Intelligence in the Nigerian Educational Environment | Van Der Merwe 🇳🇱 | 4:00 - 4:30 PM | |
| 12 | Panel Discussion: Rethinking Education in Nigeria/ Q & A | | 4:30 - 5:00 PM | |
| 13 | Closing: The Alignment | | | |
Event Schedule: Day 2
| # | Session | Speaker(s) | Time | Venue |
| --- | --- | --- | --- | --- |
| 1 | Registration | | 08:00 AM - 09:00 AM | |
| 2 | Welcome and The Philosophy | Enahoro Okhae 🇳🇬 | 09:00 AM - 9:045 AM | |
| 3 | It all Begins From The Brain | Thandi Mvakali 🇿🇦 | 9:45 AM - 10:30 AM | |
| 4 | Networking/Tea Break | | 10:30 AM - 11:00 AM | |
| 5 | The Post Truth World, Emotions and the Intelligence of it | Olakunle Soriyan 🇳🇬 🇺🇸 | 11:00 AM - 11:35 AM | |
| 6 | Emotions - Health - Productivity | Lanre Olusola 🇳🇬 | 11:35 AM - 12:10 PM | |
| 7 | Emotions Drive People, People Drive Performance | Shawn Cornet 🇿🇦 | 12:10 PM - 1:00 PM | |
| 8 | Breakout Session: Sales and Customer Service With Emotional intelligence | Mucha Mlingo 🇰🇪 🇿🇼 🇿🇦 | 1:00 PM - 1:40 PM | |
| 9 | Breakout Session: E I Cognition for Successful Change Management & Transformation | Isaac Onoja 🇳🇬 | 1:00 PM - 1:40 PM | |
| 10 | Breakout Session: Leading with Emotional Intelligence; Getting the Best from Subordinates | Sam Obafemi 🇳🇬 | 1:00 PM - 1:40 PM | |
| 11 | Lunch | | 1:40 - 2:40 PM | |
| 12 | EQ and Productivity: Measurement and Tools | Jayne Morrison 🇿🇦 🇦🇪 | 2:40 - 3:40 PM | |
| 13 | Panel (Discussion, Question and Answers) | | 4:10 - 4:45 PM | |
| 14 | Closing Remark: The Alignment | | | |
2018 AEIC Gallery