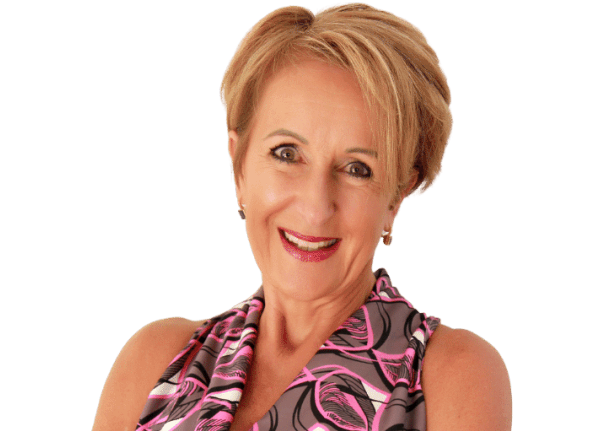 🇿🇦 Joni Peddie
CEO of Resilient People, ensuring that People Bounce Forward and Team Performance Strategist
Biography
🇿🇦 Joni Peddie CEO of Resilient People, ensuring that People Bounce Forward and Team Performance Strategist
Summary
Keynote Speaker, Team Performance Strategist & Executive Coach
Joni is a Behavioural Strategist and has been an entrepreneur for the last 27 years. She is the CEO of Resilient People. Her work addresses the various dimensions of Resilience: MIND, BODY, EMOTIONS and PURPOSE. Joni works with Individuals, Global Teams and Organisations.
The highlight of 2020, for Joni, was the launch of the ResilienceUp© Assessment. In collaborating with Six Seconds (the largest EQNetwork in the World) and Momentum4 in the UK, she was able to ensure that the Assessment is available in 174 countries!
Resilience Up© is a valuable 'baseline measurement' — an Assessment packed with personalised (and 'actionable') data, which is useful for Individuals, Departments and Organisations.
Specialities:
Leadership Development
Personal Development
Coaching
Experience
CEO at Resilient People for over 26 years to date. Professional Member/Speaker of PSASA for over 9 years and its Immediate Past President. Managing Partner at Resilient Energy using the FAB Quotient for over 14 years. Founding Associate at The Enneagram Institute South Africa. Training Director at BizComm Group for over 24 years. 
Education
Bachelor of Social Science, Majors in Psychology, Marketing &
Advertising at the University of KwaZulu-Natal
Brene Brown Dare to Lead Training
Matric with exemption at Westville Girls High
All sessions by 🇿🇦 Joni Peddie
28 May 2022
9:30 - 11:00
(+1 GMT / WAT) Main Zoom/Virtual Room