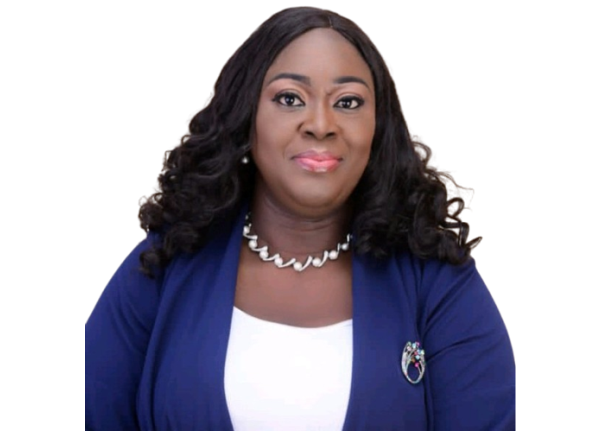 🇳🇬 Taiwo 'Dayo-Abatan
HR | People & Culture Transformation | Talent Management | Trainer | Facilitator
Biography
🇳🇬 Taiwo 'Dayo-Abatan HR | People & Culture Transformation | Talent Management | Trainer | Facilitator
Summary
A Trained Career Coach, People Management Leader and globally Licensed HR Practitioner offering almost 20 years of core experience in leading a Multi-Generational Workforce across insurance, Healthcare, Consulting and Financial Service spheres with a Personal Commitment and Stride to "Build the Next Generation ofHR and Business Leaders"
Current role responsibilities include Strategic Planning, OrganizationalLeadership, Change Management, Process Automation and providing Thought – Partnership focused on driving the Human CapitalAgenda of the Group.
Adroit in Board Relations and Advisory, People and CultureTransformation, Organizational Leadership, Strategic Planning, Corporate Social Responsibility & Social Investment, CorporateGovernance, Issues & Crisis Management, Regulatory & StatutoryCompliance, Strategic and Tactical HR Advisory, Operational &Process Risk Mitigation, Diversity and Inclusion Management, Learning and Development, Performance Management, Organizational Development, Change Management, Total RewardManagement, HR Analytics, HR Program/Project Management, Talent Optimization, Global Talent Sourcing and Cross-Border HROperations (Southern and Western Africa)
Keen on upholding the tenets of best practice, driven by an uncompromising commitment to excellence and professionalism while leveraging a strategic deep understanding of Racial, Cultural, and Religious Diversities
Key Forte
Leadership Skills, Mentoring, Talent Optimization, Coaching, Decision Making, Diversity Management (Racial, Ethnic, Gender, Generational), Emotional Intelligence, Executive Coaching,
Collaboration, Active Listening
Specialities:
Strategic Planning | Performance Management | Change Management
Certifications
Assertive Communication Skills forManagers and Team Leaders
Improving Your PersonalEffectiveness
OCCUPATIONAL SAFETY AND HEALTH CERTIFICATION
Senior Professional in HumanResources – International™(SPHRi™)
LIFE COACHING CERTIFICATION
Honors-Awards
CIPM HR Best Practice Award 2014
CIPM HR BEST PRACTICEAWARDS 2017
TOP 50 NIGERIAN INFLUENCERSON LINKEDIN
WINNER 2020 LINKEDIN AFRICAINFLUENCER AWARDS – HR RECRUITER CATEGORY
Top 250 HR Influencers in 2020: TheMost Inclusive HR Influencer List
Publications
How to jump-start your career for success
Experience
Founder of PREMIUM MENTORING PROGRAM WITH TDA for over 7 months. Group Head, Human Capital and Corporate Services of Primera Africa Finance Group for Over 11 months. Group Head Human Resources of Mutual Benefits Assurance Plc. for over 3 years. Head, Human Resources of Total Health Trust Limited, A Member of Liberty for 6 years. Senior Office Administrator of BELLFORTE CONSULTING for over 1 year. At Gerizim Group Limited she held these positions Head, Human Resources and Administration; Head, Leasing and Investment; and Treasury Dealer; for over 9 years. Funds Transfer Officer at UBA Group for over 2 years.
Education
Diploma, Advanced Human Resources Management at The London Academy Business School
Master of Business Administration (M.B.A.), MANAGEMENT at the Federal University of Technology Akure. Bachelor's degree, Economics at University of Ado-Ekiti
All sessions by 🇳🇬 Taiwo 'Dayo-Abatan
27 May 2022
09:30 - 11:00
(+1 GMT / WAT) Main Zoom/Virtual Room