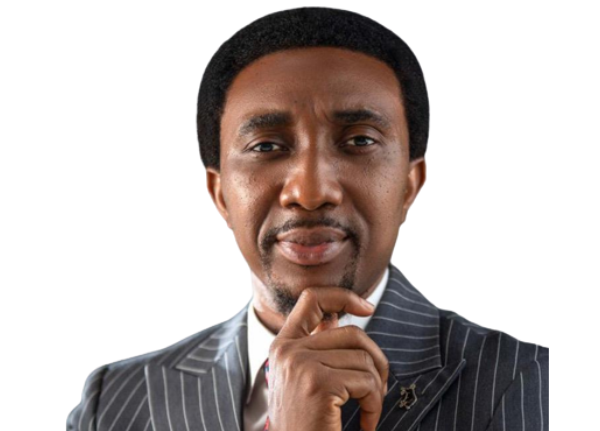 🇳🇬 Enahoro Okhae – EQ Guru and Performance Management Expert
The Convener of Africa Emotional Intelligence Conference - The EQed Guru and Performance Management Expert
08038299962
ehanoro@pausefactory.org
Biography
🇳🇬 Enahoro Okhae
 MD | CEO of Pause Factory, EQ Practitioner, Assessor (Adult and Youth Versions) and Vital Signs Certified, EQ Facilitator | Pause Factory
Enahoro Okhae is the MD | CEO of Pause Factory;  a Management Consulting Company with expertise in People and Performance Alignment and a Co-Founder of GlobalCerts and Strategy; the Nigerian Delivery Partner for The KPI Institute Australia. Enahoro sustains an unwavering commitment to magnifying man's limited efforts in today's workplace, business and life. His major goal is to help individuals and organizations get the most out of themselves and help them get to their destination irrespective of where they are.  He consistently achieves this goal through Life/Business Coaching, Corporate and Personal Training and other Human Resource Solutions.
Academics, Certification: and Associations
Certified John Maxwell Leadership Trainer
Licensed and Certified Emotional Intelligence Practitioner and Trainer (6 Seconds Emotional Intelligence Network, America)
Lagos Network Leader; 6 Seconds Emotional Intelligence Network, America
Certified EQ Assessor
Certified EQ Facilitator
Member; International Society for Emotional Intelligence
Certified Life Coach (Olusola Lanre Coaching Academy)
Certified Management Consultant
Certified KPI Professional (The KPI Institute Australia)
Certified KPI Practitioner (The KPI Institute Australia)
Fellow of the Institute of Management Consulting
Member; Nigeria Institute for Training and Development (NITAD)
Vice President; Life Coaches Association of Nigeria (LCAN)
Neuro-Linguistic Programming (NLP) Practitioner
Master's Degree in Business Administration from the prestigious Obafemi Awolowo University, Ile Ife where he specialized in Human Resource Management.
Accounting from Olabisi Onabanjo University, Ago Iwoye
Alumni of Enterprise 500; a Leke Alder training and development entrepreneurship initiative
Extra Value Professional from Harvard Associates.
Faculty Member
The KPI Institute Australia
Institute of Chartered Accountants of Nigeria
Manufacturers Association of Nigeria
Olusola Lanre Coaching Academy
Poise Nigeria
Industrial Training Fund
Several Consulting Companies
  As a business consultant, Enahoro has managed numerous improvement projects in a wide range of industries including Banking, Manufacturing, Law, Marketing and Distribution, Human Resource Management, Event Management, Facility Management, Real Estate, Leasing, State Governments, religious Institution, Professional Bodies and Learning and Development. He has impacted knowledge into thousands of staff within and outside Nigeria at Managerial, Supervisory and Operational Levels, from drivers to C.E.O's, spanning various industries. Prior to establishing Simeon's Pivot Resources, Enahoro was a leading network marketer and senior salesman with Kedi International. At Kedi he was popularly known for his creative ability to grow and motivate his ever-vibrant network. Apart from building his network, he was adopted into the company as a Network Marketing Trainer. He will always be remembered for his groundbreaking idea of writing a book and audio CD titled "Unleash your Financial Freedom" for the sole sake of growing his network which eventually became a marketing tool for different networks in the company. Enahoro is a high-impact making trainer with a strong motivating speaking ability; he has a special skill in making any training topic a '" hands-on" in delivery. He is well known for his ability to proffer solutions to organizational problems through his training classes. He regularly facilitates Soft Skills, Leadership and Management topics. He is a regular facilitator for the Industrial Training Fund (I.T.F.) and Manufacturers Association of Nigeria (M.A.N.), Institute of Chartered Accountants of Nigeria (ICAN), and he is a regular facilitator of PD Training Modules (PD Training is a leading Australian-owned, International Training and Professional Development and Services organisation. Enahoro also facilitates training and consulting solutions for several other training and consulting firms which today have taken him into countless organizations.   Enahoro leads a team of staff at Simeon's Pivot Resources to proffer Solutions to organizational problems through Human Resource Services, Organizational Restructuring, Strategic Planning, Change Management, Policy and Procedure Formation, Performance Management, Performance Improvement Plan Development and Feasibility Studies/Business Plan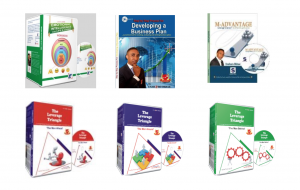 Having trained more than 10000, people at all levels within organizations, by popular demand, he had to digitalise his unique Emotional Intelligence Training. It's an Audio CD and a WorkBook. This product will break you out of Emotional Slavery and give you the Awareness and Transformational tools to Master your Emotions. Enahoro has earned himself the brand "Mr Leverage" as a result of his groundbreaking teachings from the Principle of Leverage. He presently has four Audio Training Products from the principle of Leverage namely "M Advantage" Leverage SolutionsTM for Effort Magnification" which teaches an in-depth analysis of the core principle of Leverage and how it relates to everyday pursuit. "The Leverage Triangle" is the latest release where Mr Leverage exposes the 3 men that everyone must Leverage and can never be ignored if holistic success is our goal in any endeavour.  The Leverage Triangle is sub-titled (The Man Ahead) (The Man Around) and (The Man Behind). Enahoro is the convener of Leverage Summit; a yearly program that impacts the Nigerian youth and workforce with knowledge and strategies for becoming high-valued personalities in their various works of life. As a Life Coach, Enahoro coaches business owners, leaders in organizations, matured singles and couples in relationship management and he sustains a Corporate Social Responsibility, where he gives free career coaching to youths to help them gain direction.
All sessions by 🇳🇬 Enahoro Okhae – EQ Guru and Performance Management Expert