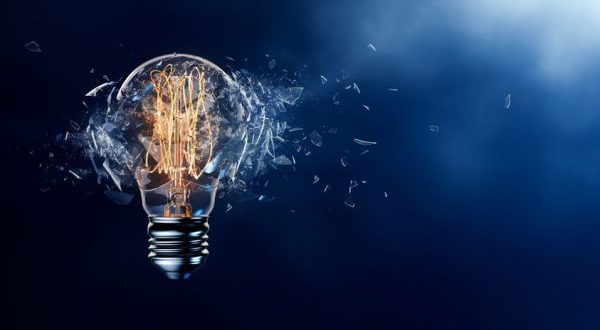 Welcome to Innovation and Emotional Intelligence
EQ in the Age of AI
The 4th Industrial Revolution means we are using technology to change ourselves. It's already altering the way we live, work, and relate to one another. The scope, scale and speed of the changes are unlike anything we've seen. It's disrupting nearly every industry in every country – providing both opportunities and challenges.
What is the toolkit we need to survive and thrive in these times of change, and do well in the new economy?
Josh Freedman, Six Seconds' CEO, explores this new reality we're facing and why it's making emotional intelligence more essential than ever in this 2-minute video:
Innovation Is No Longer Optional
This explosive technological innovation also means it is no longer optional to innovate the people side of performance. Leaders in every sector – from business to education to government – have to reexamine the way they do business. They need to understand their changing environment, challenge the assumptions and patterns they follow on autopilot, and relentlessly and continuously innovate.
But that is easier said than done.
Facing levels of change, it's easy to feel anxious and powerless. Research backs this up: Anxiety is on the rise all over the world. And the cruel irony is that those feelings of anxiety and hopelessness often block the exact type of innovative thinking that's needed to thrive in this type of environment.
Innovation requires a range of emotional intelligence skills – like empathy, optimism and critical thinking. These EQ skills fuel the process of innovation – imagining new possibilities, working collaboratively with others, adjusting to new realities and staying open to new ideas, as well as navigating the fear and anxiety that has come to define this era of change. This is why the World Economic Forum Future of Jobs Report lists emotional intelligence as one of the most important skills for the workforce of the 21st century – in a rapidly changing world, EQ is indispensable.
Do you feel equipped for the challenge? Do the business leaders you work with? 
Grow Your Innovation Toolkit
The good news is that EQ skills are measurable, learnable – and Pause Factory can help.
We have an Applied Emotional Intelligence Courses on Innovation were we'll explore the science and practice of innovation and how emotional intelligence skills fuel and sustain that process. We'll offer specific tips and strategies to add to your innovation toolkit. 
Among other topics, we will explore the following questions:
What drives innovation for individuals, teams and organizations? How can you create a climate where innovation flourishes and you can grow innovation capital?
What are the common culprits that block innovation?
On an individual level, how does innovation look in the brain? Have neuroscientists isolated specific brain regions involved in innovation and creativity? Is it possible to cultivate your own innovation skills?
Which of Six Seconds' Brain Talents fuel innovation? And can you identify and activate your brain's innovation talents?
In rapidly changing times, EQ is indispensable. Are you equipped? Are the business leaders you work with?
Grasp the Opportunity
Innovation may be our new reality, but it's important to remember that we have choices about how this process plays out and how we react to it.
Klaus Schwab, the Founder and Executive Director of the World Economic Forum, reminds us of our power:
"Neither technology nor the disruption that comes with it is an exogenous force over which humans have no control. All of us are responsible for guiding its evolution, in the decisions we make on a daily basis as citizens, consumers, and investors. We should thus grasp the opportunity and power we have to shape the Fourth Industrial Revolution."
Welcome to Innovation!
"What is the toolkit we need to survive and thrive in the new economy? Emotional intelligence is key. We're going to work together to develop the skills we need for this new era."

– Josh Freedman
Authored by Michael Miller