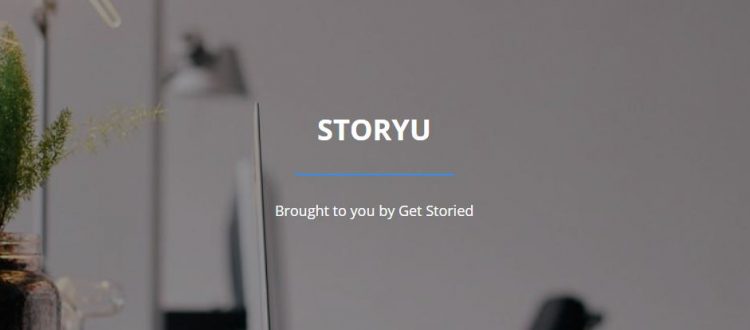 Authenticity in the Digital Age: How to Own Your Story
A Conversation with Michael Margolis of StoryU
Leaders, in business and life, want to help people change in positive ways. But how do you gain the influence to do so… and engage people to motivate change? Michael Margolis says it starts with authentically telling your story:
"Here is how you invite people into relationship: If you become more comfortable with sharing the things that really matter to you, then you will exponentially attract people who have meaning to you and who can help you. We all discount our life experiences. We take for granted that nobody wants to know, but they do."
Michael is an expert in the power of storytelling in life and business. As founder of StoryU, he works with coaches and trainers as well as leading brands like Bloomberg, SAP, and Greenpeace on how to empower innovation and humanize their message.
What is Storytelling Today?
"Quite simply: the humanization of business. It goes by the name of workplace culture, sustainability, corporate social responsibility, innovation, and user experience. There is a new vernacular, a new tone of voice, of how people want to be seen, not by an external audience, but by people and by themselves."
"People are on a quest to match their internal and external narratives."

– Michael Margolis
In a digital age, owning the facts and tone and emotional content of one's story becomes a new challenge. Michael says, "Before any business meeting, you can Google the people you're meeting with. Google is now the background check. There is a way in which people are interacting with your story before they meet you; even as you are sleeping. There is a moment of self-awareness. It can be paralyzing, but then you realize you are being hired because of your story. So how do we engage with that authentic external image?"
Coaching Your Story
Michael says helping professionals tend to hide the light of their stories under a barrel. "If you've been trained as a facilitator, there is a huge school of thought that there is a removal of your own story. Coaches are humble. I've been speaking with a lot of deeply committed coaches and consultants who come up against themselves. A lot of what we teach is the more you know yourself, the better you can serve others."
How does he help people to find their genuine and authentic story? Michael's message aligns closely with Six Seconds Model of Emotional Intelligence: Know Yourself, Choose Yourself, Give Yourself. It starts with self-insight:
"We look at our work as a body of work, as a practice. Many of our coaches come out of Zen and mindfulness traditions. By bringing the emotional content into it, we bring alive its meaning. When you meet people, more than any statistics or facts, you are going to remember the emotional content that their story is wrapped around, and then you can't take that objective stance. Because we live in this hyper-communication age, we are suspicious of anybody communicating at us. We are trying to filter for their motivation. But the more you can connect your own story to your message, they will immediately trust you."
 Your authentic story allows people to trust you 
Fueled by Emotion
Six Seconds Model teaches that having a noble goal provides the power to catalyze change. Michael says much the same about stories:
"We had a coach whose father was deaf and struggled to communicate to the world. Because of seeing how the world treated her father, she decided to go into counseling. Now she helps to bridge differences, and deals with people who might be marginalized and misunderstood. We were struck by her humanity. Her story has a little edge to it, a little pain, but I immediately felt; I can meet you there."
 Michael Margolis' TEDx Talk Spotlights the Power of Storytelling 
Tapping this emotional power is one of the core skills of emotional intelligence. Learn more about Michael's work to tap this power by listening to his TEDx talk:
Authored by  Rachel Goodman