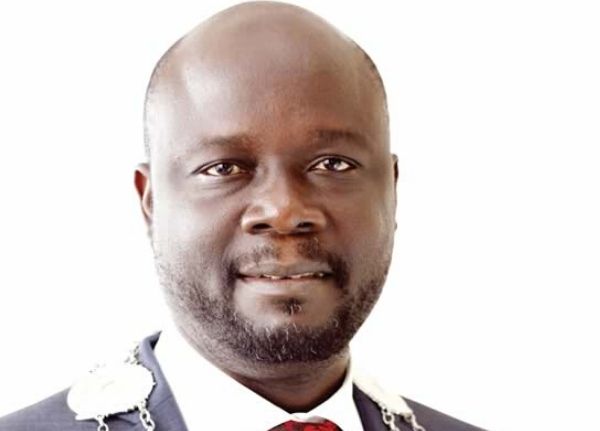 Wale Adediran
Group HR Director at FMN - Flour Mills of Nigeria Plc & President and Chairman of Governing Council at CIPM
Biography
Wale Adediran – Group HR Director at FMN – Flour Mills of Nigeria Plc & President and Chairman of Governing Council at CIPM
Summary
With over 27 years experience, first as a well rounded engineer with practice in manufacturing operations, reliability engineering,maintenance, store room and projects management; then later in organization excellence, personnel/HR management; He have enjoyed a highly successful career in both HR and Engineering. Well trained and certified in both; including project costing, quality assurance and health, safety and environment. He have led the manufacturing operations of a multi-national company as well as the HR functions of several multi-national companies. In the last sixteen (16) years plus, he have been in executive HR roles of major businesses as the HR lead and member of the country business leadership as well as regional (African) or global functional leadership teams. He have received recognition in the professional institutions for both HR and Engineering both locally and internationally. He have also served in leadership roles for the HR professional institute as member and Chairman of Council committees over many years; also as the Vice President and now President and Chairman of Governing of the Institute (CIPM)
Experience
President and Chairman of Governing Council – Chartered Institute of Personnel Management of Nigeria CIPM  – May 2019 – Present
Leading the HR Professional Institute charged by a Federal Law of Nigeria to regulate the practice of HR in Nigeria.This Election is for a period of a year, renewable for two more terms of one year each.It a part time role in addition to my primary role at FMN Group.
Group HR Director – Flour Mills of Nigeria Plc October 2014 – Present
Manages the Central HR Team for the group and functionally coordinates around 10 local HR people in different units, who report to the unit GMs.
Key focus areas for the role:
• Alignment with Senior management on HR strategies and initiatives | • Recruiting | • Compensation structure and policy | • Training and transformational learning and development | • Employee and Industrial Relations
Logistics Transformation Director – Guinness Nigeria for 2 years 7 months
Provides strategic leadership for the transformation of the logistics processes and infrastructure for finished goods delivery to consumer, and the retrieval of returnable packaging to support the sales and manufacturing operations.Transforms the cost to serve and eliminate waste along the supply chain from finished goods warehousing, delivery of finished goods to customers, through to in-bound logistics of returnable packaging inputs.Leads the business wide strategic transformation of the organization culture to guarantee the delivery of the medium and long term performance ambition. Leads a team of four (4) very senior/senior direct reports and 100+ indirect report with full accountability for their career and capability development.Co-create the strategic business plan for Guinness Nigeria, and orchestrates the effective and efficient delivery of the business performance goals as a member of the Executive Team.
HR Director – Guinness Nigeria for 2 years 5 months
Leads development and implementation of organisation and people strategy.Oversees and supports initiation and implementation of HR Policies.
Leads employee relations and communications agenda. HR Partner to MD and Executive team. Coaches the HR team. Oversees and supports initiation & implementation of effective reward & recognition practices. Drives workforce morale/motivation. Oversees and support initiatives geared towards maintenance of corporate facilities and furniture.
HR Director at Frigoglass for 7 years
Head of HR for Nigeria Operations made up of six factories and one head office; structured into two legal entities and five business units:
Drive Strategic & Systemic Changes – Strategy + OLT for breakthrough Sales& Profit growth; Organization Capacity Building; Divestment, Mergers & Acquisitions
Own People Systems – Performance Management (PMS); Career Planning;Promotion Systems; Salary Planning; Reward & Recognition Systems Employee Relations – ER Consulting; Disciplinary Procedures; ER Issues Handling; Champion the Company Values, Principles & Policies; Retention of Key Talents; Organization Health & IR
HR Team Development – HR Team Coaching; HR Team Role clarity; HR Team Training; HR Team Assignment Plan; Effective Reporting Relationship;Accountability of HR Team.
Supervision of HR functions including:
1. Organization Development – Recruiting, Organization Excellence, Career Management, Training.
2. Rewards Management – Compensation & Benefits Design, Management & Admin, Payroll & HRIS
3. General Admin & Services – Office/Premises Services, Security Services,Guest House Services, Travels, Fleet Management, Relocation & Expatriate Services.
4. Employee Relations & Internal Communications
5. Factory HR Management – Change Management, Factory Services,Recruitment, Training, Performance Management, Discipline, Payroll Management etc.
Senior HR Manager, West Africa. – Procter & Gamble for 2 years 5 months
Head of HR, West Africa. Company Secretary – Nigeria. Member, Management Committee, Nigeria.
Education
BSc., MSc., Mechanical Engineering – University of Ibadan · (1985 – 1992)
All sessions by Wale Adediran