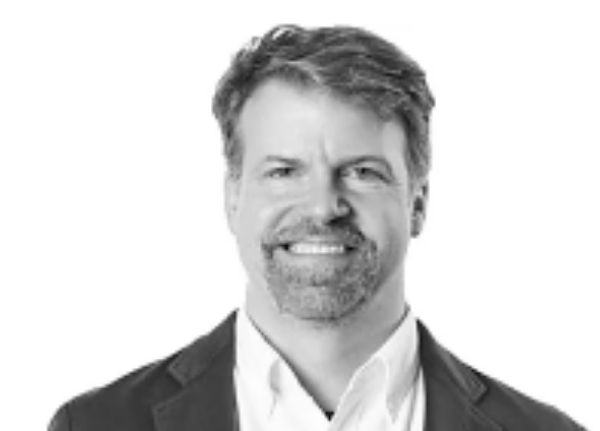 Tom Bryant
People, Digital, Transformation, Sustainability expert from Ipswich, United Kingdom.
Biography
Tom Bryant is a People, Digital, Transformation, Sustainability expert from Ipswich, United Kingdom.
Summary
He combine my 20+ years of collective experience in Business and Digital Transformation with Sustainability Transformation to partner with businesses to radically evolve and make a positive global impact. HR, culture change, leadership development, digital innovation, CSR and sustainability practices are all skill sets from which he draw to evolve and future proof organisations. When it comes to business change and digital transformation, He have delivered the spectrum:
➢ Strategies for learning, talent & organisation development
➢ HR innovation and transformation
➢ Digital strategy and large-scale business transformation programmes
➢ Corporate & environmental sustainability initiatives
➢ Learning programmes for Digital Leadership, Agility & Resilience,Sustainability and Culture
➢ Leadership Development and Executive Coaching programmes
He held the post of Senior Advisor in Cabinet Office, British Government, for Digital & Tech Skill. Consulted 9 years in Talent & Organisation Performance for Accenture and worked as Head of L&D for Colt Technology Services. He also created a successful startup in 2013, TFB Consulting Ltd., that focuses on digital, culture and sustainability transformation. Hold Master's in HR, Bachelor's in Management, hold certifications in Sustainability and trained in Executive & Lifestyle Coaching. Affiliate of IEMA. Enjoy being an active conference speaker, writer and advisory board member. He is an American living in the UK for over 20 years (when not periodically living with the Kelabit indigenous tribe in the Borneo jungle in Malaysia, focusing on environmental sustainability).
Experience
He has being an Ambassador for the Meaningful Business 100 for HotTopics.ht since November 2019 till date in London, United Kingdom.
Meaningful Business 100 (MB100), an annual celebration of 100 leaders who are combining profit and purpose to help achieve the United Nations Sustainable Development Goals by 2030. They are championing the co-existence of people, purpose, planet alongside profit.
He his the Managing Director & Founder TFB Consulting Ltd since November 2013 London, United Kingdom
The ethos of TFB is about transforming your people through transforming with digital and sustainability. He provide advisory and consultancy services on Business, Digital and Sustainability Transformation strategies to enable successful, future-proofed organisations.
He have worked across private & public sectors, multinationals to startups delivering Digital Leadership & Digital Transformation programmes and consultancy for clients such as:
World governments including UK, India, Malaysia, UAE and States of Jersey
Organisations such as GSK, Haven Power, QA, Legal & General, RoyalMail, The Crown Estate, iam Bank, Siam Cement Group (Thailand), GEMConsulting, Sabah Foundation Technical College (Malaysia)
Corporate and environmental sustainability projects 2019/2020:
International sustainability speaker and conference designer;

Milan Green Forum, Sept 2019, Milan, Italy
The Sustainability Imperative for Companies' – Digital Leaders Virtual Summit, Nov 2019, London
Keynote speaker on corporate sustainability for HR Directors Conference 2020
Speaker for East Suffolk Council and community/school awareness events 2019/2020

Sustainable Culture & Tourism Advisor – Bario Agro Biodiversity Hub, Borneo,Malaysia

Sustainable tourism development for indigenous village in Borneo jungle
Designing & leading 3-day Sustainability & Biodiversity conference in Borneo,Malaysia, March 2020

Business Development – QCumber Environmental Sustainability Platform
Sustainable Development Advisor – The 19-01 Aviation Academy &Research Centre, Italy and many more
Cabinet Office
He his a Senior Advisor, Cabinet Office, Digital & Technology Skill, British Government
December 2013 to March 2015 (1 year 4 months)
As Digital & Technology Skill Advisor for the 7th largest government in theworld, remit was to develop tactical and strategic actions to support the skillsagenda for digital transformation, as well as support and ensure alignment withTalent Management, Recruitment and Graduate/Leadership Development.
Key Achievements in the office:
Creation and global launch of online, interactive Digital & Technology Skills Matrix on GOV.UK (first of its kind)
Advisory on digital skill transformation across all Gov Ministries andDepartments such as Home Office, Ministry of Justice, Department forEducation and HMRC
Digital Apprenticeship Programme and sponsoring environments of digital,Agile and User-Centred Design
He worked at Colt Technology Services for 7 years 7 months and as the Head of Learning & Development
Responsible for team and learning services delivered across all divisions with a training audience across 23 countries. Accountable for all aspects of L&D lifecycle from TNA to delivery, ROI measures and 3rd-party vendor management. Established new L&D Shared Service operating model with aspects of centralisation, outsourcing and offshoring. Accountable training portfolio covered wide scope such as technology, systems, process and management/leadership development.Additional responsibilities around People Transformation programmes, Talent Management, LMS and Social Learning.
Also at Colt Technology Services he headed of Learning & Development – Operations
Responsible for training audience of over 2000 staff across 14 countries.Accountable for all aspects of L&D lifecycle, allocation of resources, design& development, Logistics & Planning and training delivery. Set L&D andOrganisation Development strategy.
He later rose to become the L&D Manager at Colt Technology Services
As L&D Manager of the newly created European Customer Service Centre,I owned the creation of the L&D function, along with setting strategy,recruiting Lead Trainers and the overall design & development of all training programmes.
At Accenture he held the position of Talent & Organisation Performance Manager for 9 years 3 months in Pan US and Europe.
As Manager in Accenture's Talent & Organisation Performance Service Line,led the design, development and implementation of large-scale programmes involving complex initiatives and Business Change focused mainly on transforming learning, people and organisation development. Also, contributed to Accenture's internal activities around executive coaching, recruitment,assessment centre and Learning Academies. Key clients included Barclays,20th Century Fox, Centrica, British Gas, BOC Gases, NOVA Chemicals.
Education
He had his Master's in Human Resources · (1994 – 1996) at University of South Carolina-Columbia and
Bachelor's in Business Management, Management · (1990 – 1994) at University of South Carolina
All sessions by Tom Bryant