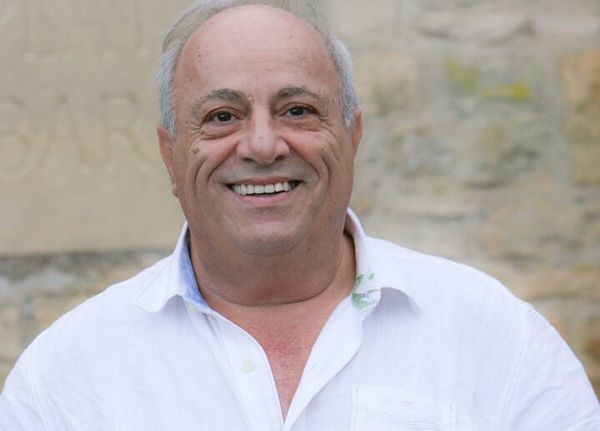 Ayman Sawaf
International Visionary Entrepreneur | Author | Musician
Biography
Ayman Sawaf is an international visionary entrepreneur, author, and musician. He has founded and personally funded a variety of companies in the US, Europe, and the Middle East in the realms of media, commerce, education, and technology. Ayman is married to Rowan Gabrielle, with whom he raised his three children Kareem, Aziz, and Azlan.
Emotional Literacy
Ayman first coined the term emotional literacy in 1987. In 1989 he created Enchanté Publishing, known now as Kids EQ, a children's media company whose mission is to promote emotional literacy at home and in schools.
Enchanté published a 21-book series on emotional literacy and a 6-book series on the magic of color. Enchanté and its affiliates also created, produced, and released two award-winning feature films and three television series for children. These were created in conjunction with media partners SONY, Warner Brothers, and HBO, along with producers Norman Lear, actress Shelley Duvall, and former Disney animator Jim George.
Ayman sits on the board of Six Seconds/Feel.org, the largest global non-profit organization dedicated to promoting emotional literacy and emotional intelligence. Feel.org has launched a campaign to supply every school in the US with emotional literacy books and training in an effort to provide a solution to the issue of violence in schools.
Emotional Intelligence
Ayman is also a pioneer in the field of emotional intelligence (EQ). He developed the "Four Cornerstone" model as described in Executive EQ: Emotional Intelligence in Leadership and Organizations (1997), his international best selling book co-authored with Dr Robert Cooper. Executive EQ introduced the concept of emotional intelligence in the business world and also contained the first EQ assessment tool called "The EQ Map." Ayman is often invited to provided keynote addresses at emotional intelligence conferences throughout the world. In 2020, Ayman is releasing Executive EQ 2.0, a multi-media book that updates the model after twenty years experience in the field, making it more relevant for the modern executive or entrepreneur.
Sacred Commerce
In 2007, Ayman and his wife Rowan Gabrielle first published Sacred Commerce: The Rise of the Global Citizen.  In 2014 they released  the 2nd edition, Sacred Commerce: A Blueprint for a New Humanity. In this widely anticipated follow-up to Executive EQ, readers explore the history and mystery of commerce, while being introduced to the concepts of the Fourth Bottom Line, Inner Commerce,  Emotional Alchemy, Resonance Causation, Conscious Evolution, and Beauty, Goodness, and Truth — the transformational ingredients necessary to step fully into the Age of Consciousness. Ayman and Rowan  are currently demonstrating and expanding upon the concepts and ideas in Sacred Commerce at SacredCommerce.com, a consulting, training and business incubation platform . They recently released The Emotional Alchemist online course.
Current Business Projects
In late 2014 Ayman and his partners launched Aytopia Inc, an incubator of education, media, commerce, and technology start-ups, which are currently in beta mode. Ayman is in process of looking for management and investors/partners for accelerated growth and to expand these projects throughout the Middle East.
"Ayman" Music
Ayman is a piano and keyboard player, composer, and producer. He has released twelve albums under his own name Ayman (New Age Music) and his band Happy the Man (rock/dance).
All sessions by Ayman Sawaf