2023 Africa Emotional Intelligence Conference
THRIVING IN A MIGRATING WORLD, THE EMOTIONAL INTELLIGENCE PATHWAY…for migrants and non-migrants…individuals and corporates.
21 - 22 JULY, 2023 | ONLINE / VIRTUAL
AFRICA EMOTIONAL INTELLIGENCE CONFERENCE 2023
The Largest Gathering of Corporate Africa on Emotional Intelligence
THEME :
THRIVING IN A MIGRATING WORLD, THE EMOTIONAL INTELLIGENCE PATHWAY ... for migrants and non-migrants...individuals and corporates.
ABOUT AFRICA EMOTIONAL INTELLIGENCE CONFERENCE
Africa Emotional Intelligence Conference is designed to bridge the gap between the knowledge of Emotional intelligence and the utilization of Emotional Intelligence Competencies for improving personal and organizational productivity and profitability. After an outstanding 2018, 2019, and 2022 conference, the 2023 conference promises to be more impactful.
2023 AFRICA EMOTIONAL INTELLIGENCE CONFERENCE
Join us for a transformative two-day conference – "Thriving in a Migrating World, The Emotional Intelligence Pathway… for Migrants and Non-Migrants… Individuals and Corporates."
In an interconnected world where migration is reshaping societies, emotional intelligence emerges as the essential compass for success and well-being. This conference is designed to empower both migrants and non-migrants, individuals and corporates, with the tools and insights needed to thrive in this evolving landscape.
Discover how emotional intelligence can become your pathway to personal and professional growth, regardless of your migration status. Engage in dynamic discussions, gain practical strategies, and unlock the power of emotional intelligence to navigate the complexities of a migrating world.
For migrants, this conference provides a supportive platform to explore the emotional challenges and opportunities of their journey. Gain valuable insights on emotional resilience, adaptability, and cultural integration, while connecting with a community of fellow migrants and experts who understand your unique experiences.
For non-migrants, this conference offers a unique opportunity to deepen their sense of security and contentment within the context of a migrating world. Explore the inherent value of staying rooted in one's current environment, as well as the personal and professional growth that can be achieved without the need for geographical relocation. Gain insights into nurturing a profound sense of belonging, connection, and fulfilment within your local community and cultural identity.
Whether you're an individual seeking personal growth or a corporate professional aiming to enhance your leadership skills, this conference is your gateway to unlocking the transformative potential of emotional intelligence in a migrating world.
Don't miss this opportunity to be part of a vibrant community, exchange ideas, and gain invaluable insights. Register now to secure your spot at the "Thriving in a Migrating World, The Emotional Intelligence Pathway" conference and embark on a journey of growth, connection, and success. Together, let's shape a future where migrants and non-migrants alike can flourish in harmony.
Are you ready to be a part of this?
Register to reserve your seat at the conference
Who's Speaking?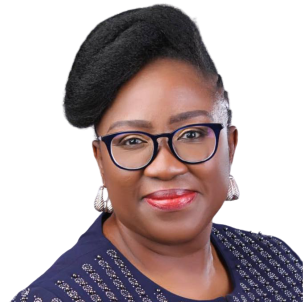 Deputy Head Operations
StanbicIBTC Bank PLC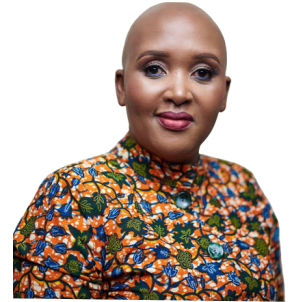 Founder & Lead Changemaker
PTS Africa | The Emotional Intelligence Company (Kenya | South Africa))
Chief Executive Officer
Jimi Tewe LLC (Dallas/Fort Worth Area, USA)
Event Schedule: Day 1
Friday, July 21st, 2023
SUB THEME: EMOTIONAL FORTITUDE FOR MIGRATION & NON-MIGRANTS
KEYNOTE: EMOTIONAL FORTITUDE IN A MIGRATING WORLD
THE EMOTIONALLY BALANCED NON-IMMIGRANT
THE EMOTIONALLY BALANCED IMMIGRANT
PANEL SESSION: MAKING A MIGRATING & NON-MIGRATING DECISION; THE EMOTIONAL & LOGICAL CONSIDRATION | Q&A
PANELISTS: CHANTEL SAMANEK | JIMI TEWE | MUCHA MLINGO
Event Schedule: Day 2
Saturday, July 22nd, 2023
SUB THEME: CREATING A PSYCHOLOGICALLY SAFE ORGANIZATIONAL CLIMATE IN A MIGRATING WORLD
LEADING A MIGRATION ORIENTED/DISTRACTED WORKFORCE WITH EMOTIONAL INTELLIGENCE
ORGANIZATIONAL PSYCHOLOGICAL SAFETY FOR A MIGRATION DISTRACTED WORK FORCE
TO MIGRATE OR NOT TO MIGRATE, BETWEEN EMOTIONS AND REASONING
PANEL SESSION: LEADERSHIP AND MANAGEMEANT DYNAMICS IN A MIGRANT WORLD
PANELISTS: DR. YELE OKEREMI | UPCOMING | OLAKUNLE SORIYAN
Our Event Sponsors
Check Who Makes This Event Possible!
Practical Insight
Find out exactly how organizations have applied Emotional Intelligence to drive sustainable performance in a constantly changing marketplace.
Innovation
Discover the latest insights from Emotional Intelligence, Neuroscience for accelerating leadership and driving a culture of creativity and innovation.
Scientifically Driven
Experience firsthand utilization of scientifically driven potent tools and model that aids productivity.
Networking
Network with over 300 Leaders, Managers, Human Resources and Learning & Development practitioners around Africa and participate in Q&A and panel discussions.
Breakout Sessions
Be part of a unique break out session to learn how Emotional Intelligence can be used to solve your present organizational challenge
Build Network
Build a Network with professionals and experts around Africa
Get Discounts
Gain discount on training programs and services offered by sponsors of this event
Brain Profiling
Understand your Brain Style and learn how to harness it for maximum productivity
6.5570204
3.3587775
Pause Factory... We are a Management Consulting Company, with strict focus on Emotional Intelligence, People and Performance Alignment.
19, Town Planning Way, Airtel Bus Stop, Ilupeju.
Lagos, Nigeria.
Call 08096303933 | www.pausefactory.org
#65ad4c